Willamette Valley Alchemy strives to bring Oregon supreme solvent-less products that could only be compared to a fine, aged wine. Commonly seen in the forms of bubble hash, dry sift, or rosin, these products require no solvents to strip the targeted pure trichome heads. Concentrates are generally high-tier products that are most popular with craft cannabis connoisseurs looking for something rare. If done properly, concentrates can be as potent as 90% total cannabinoids and are best vaporized. The processes used to create quality concentrates are extremely intricate and detailed making them rare and highly regarded. Concentrates are best stored at 50˚f and preserved in a similar manner to food.
What is "Bubble hash"?
Bubble Hash is a general term for the product that is yielded from cannabis material that has undergone an ice-water bath agitation before being sieved through micron screen bags and cured. Under this category falls Ice-wax which refers to a high-tier, refined version of bubble hash that is 60-90% trichome heads. This is made via a similar process but requires greater attention to detail when separating grades and knowledge of your starting material. Considering the main difference between the two is purity and appearance, ice-wax is generally vaporized while bubble hash is generally smoked on top of cannabis flowers.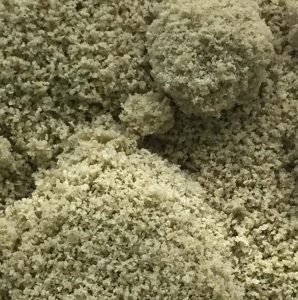 What is "Rosin"?
Rosin refers to a concentrated oil made using heat and pressure to remove it from the plant material. This is a high-tier solvent-less concentrate that fetches top dollar due to the lack of availability and high-demand. This new age process has become extremely popular among craft cannabis enthusiast and is taking the concentrate scene by storm.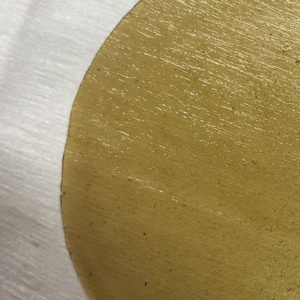 What is "Dry Sift"?
Dry-sift is a specific term used to describe the process of making a concentrate by refining kief, or trichome heads, of the cannabis plant via screens and agitation. This process requires sieving with multiple micron screens in order to target the raw trichome head resulting in a sticky, "melty" concentrate. This is the oldest known form of cannabis extraction with origins in Morocco.