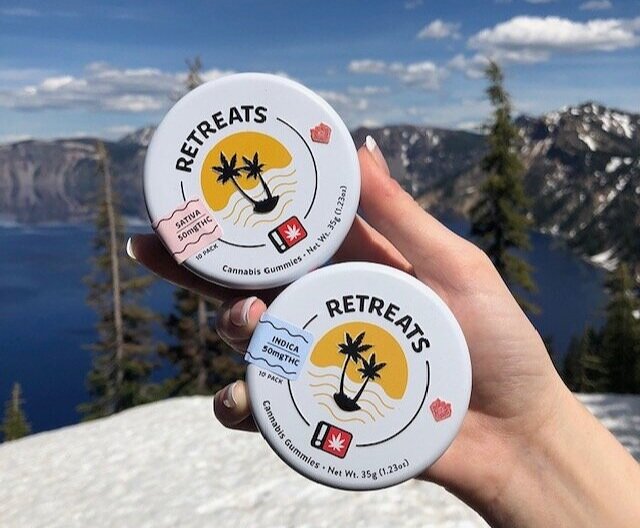 When it comes to choosing an edible, what's your move? Do you look for a strain and grower? Or maybe cannabis variety, be it Hybrid, Indica, Sativa, CBD or a perfectly balanced 1:1 combo?
No matter your mood, Retreats has you covered. Retreats offers five versions of our classic gummies, and with five mouth-watering flavors in each 10-pack, we've got the tin that's right for you.
Craft cannabis has inspired Willamette Valley Alchemy's full-spectrum edible line every step of the way. Every product must meet our strict standards for flavor and effect, while also coming from farms dedicated to healthy growing practices and positive work environments. The same goes for Retreats, which translates WVA's standards into edible form.
By keeping strains separate throughout the extraction and candy-making process, and featuring farms on every tin of Retreats, we let you explore which option works best for you while also learning a bit about your farmer. Here's our Fall 2020 strain offerings, organized by the cannabis categories you look for at shops.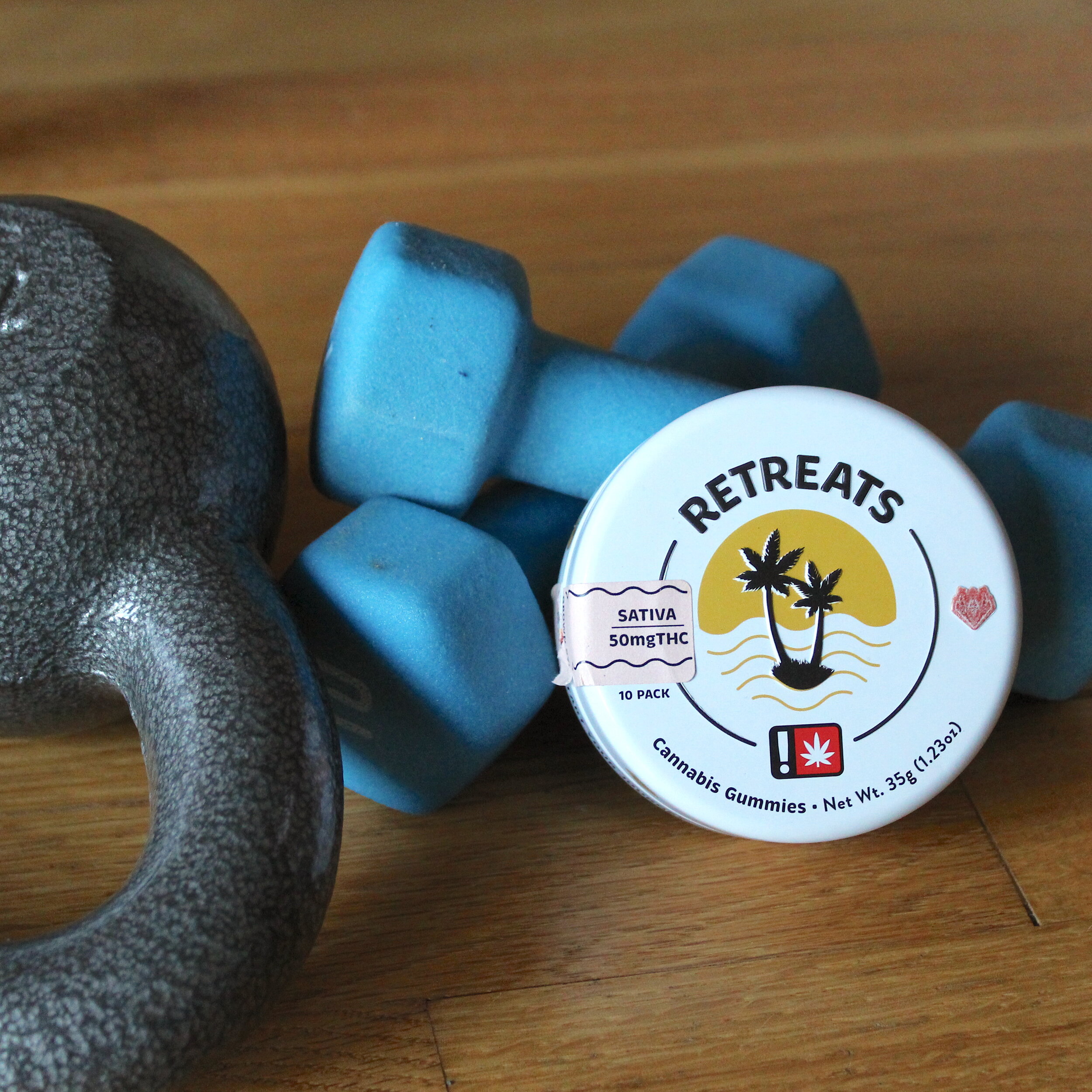 Sativa Retreats Gummies
Strain: Narnia
Farm: SugarTop Buddery https://www.youtube.com/watch?v=jk8S3_7UN_U
Narnia is unique to SugarTop Buddery's Eugene farm. Known for its long-lasting effects in flower form, the Jack Herer-Trainwreck cross provides a sustained mood enhancement as an edible. SugarTop describes its effect as "bright," which suits it perfectly. Citrusy terpenes complement fruity gummies in this Retreat that's great for active and creative moments.
One interesting input into SugarTop Buddery's plants: live music. It's true! The energy STB gives its plants is above anything we've seen. You can check it out for yourself on the Serended Buds page. We suggest the video featuring local band Sol Seed.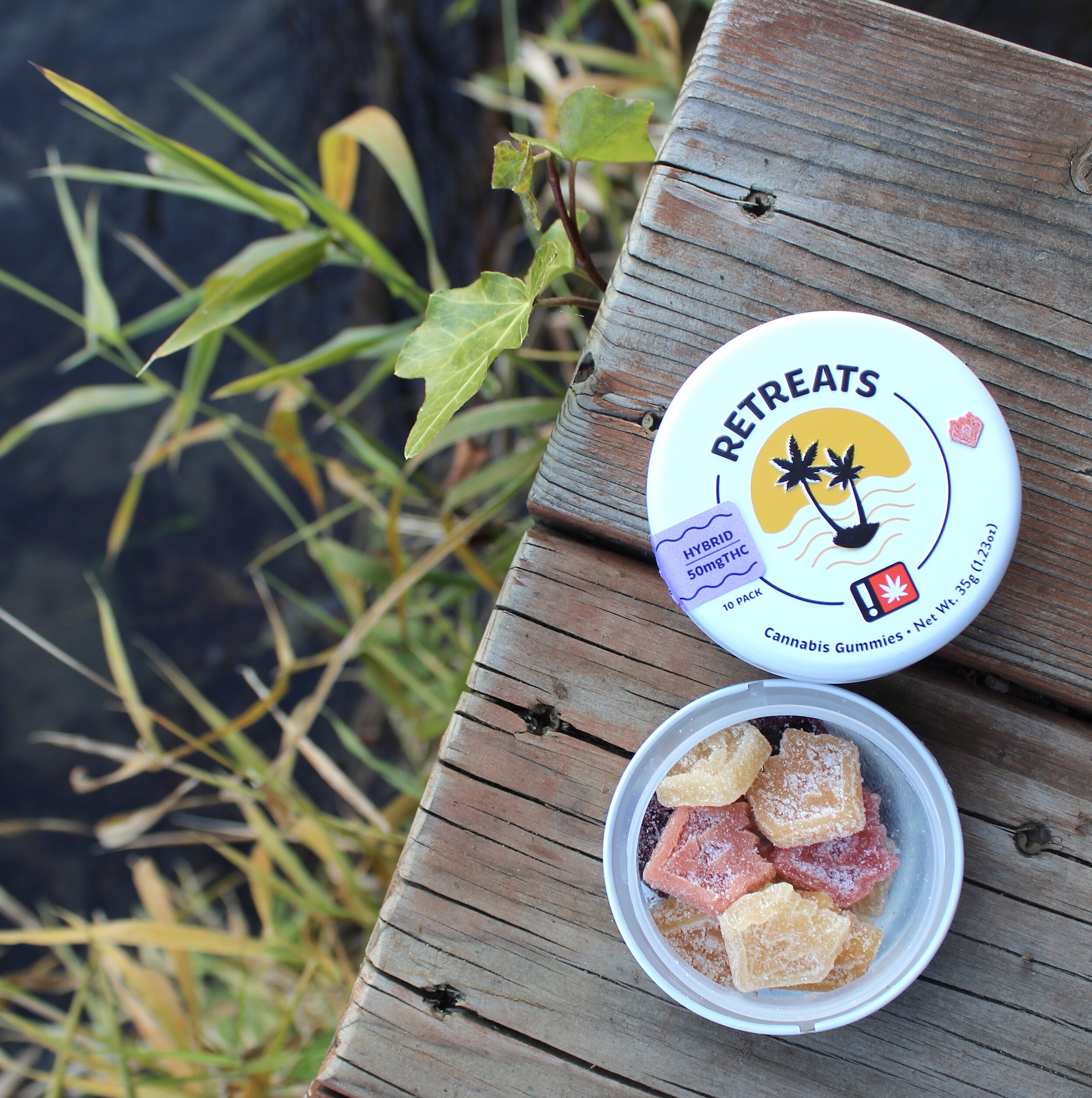 Hybrid Retreats Gummies
Strain: Sour Banana Sherbet
Farm: Fox Hollow Flora https://www.youtube.com/watch?v=MeBmKzaCz7M
Sour Banana Sherbet sounds as appealing as the feeling it imparts. These Hybrid Retreats pair well with every plan on your calendar, so reach for Sour Banana Sherbert Retreats when you're in need of a little boost. Leafly users describe this bud's effects as "happy," "euphoric" and "uplifted" and we couldn't agree more.
A cross of AJ's Sour Diesel and Banana Sherbet, this strain is grown by another local farm we have had the honor of working with for over three years, Fox Hollow Flora. Fox Hollow's three founders met in the kitchens of King Estate Winery, which like the farm is situated just south of Eugene. An appreciation for flavor produces great-tasting flower for the ultimate edible experience.
Indica Retreats Gummies
Strain: GMO Cookies
Farm: Gnome Grown
Indicas are the perfect choice for relaxing with a movie or getting that full night of beauty rest. A favorite for putting the body at ease after an active day, GMO Cookies is a cross between Chemdog and GSC (Girl Scout Cookies). Easy-going, this Retreat will leave the chill mode up to you.
Gnome Grown has been growing cannabis with regenerative practices for over 25 years, and partnering for this first Retreat collaboration was a true honor. If you're in the Portland area, we recommend checking out their two dispensaries to grab some flower for the perfect combo. Find them on Northeast Alberta Street and in Oregon City.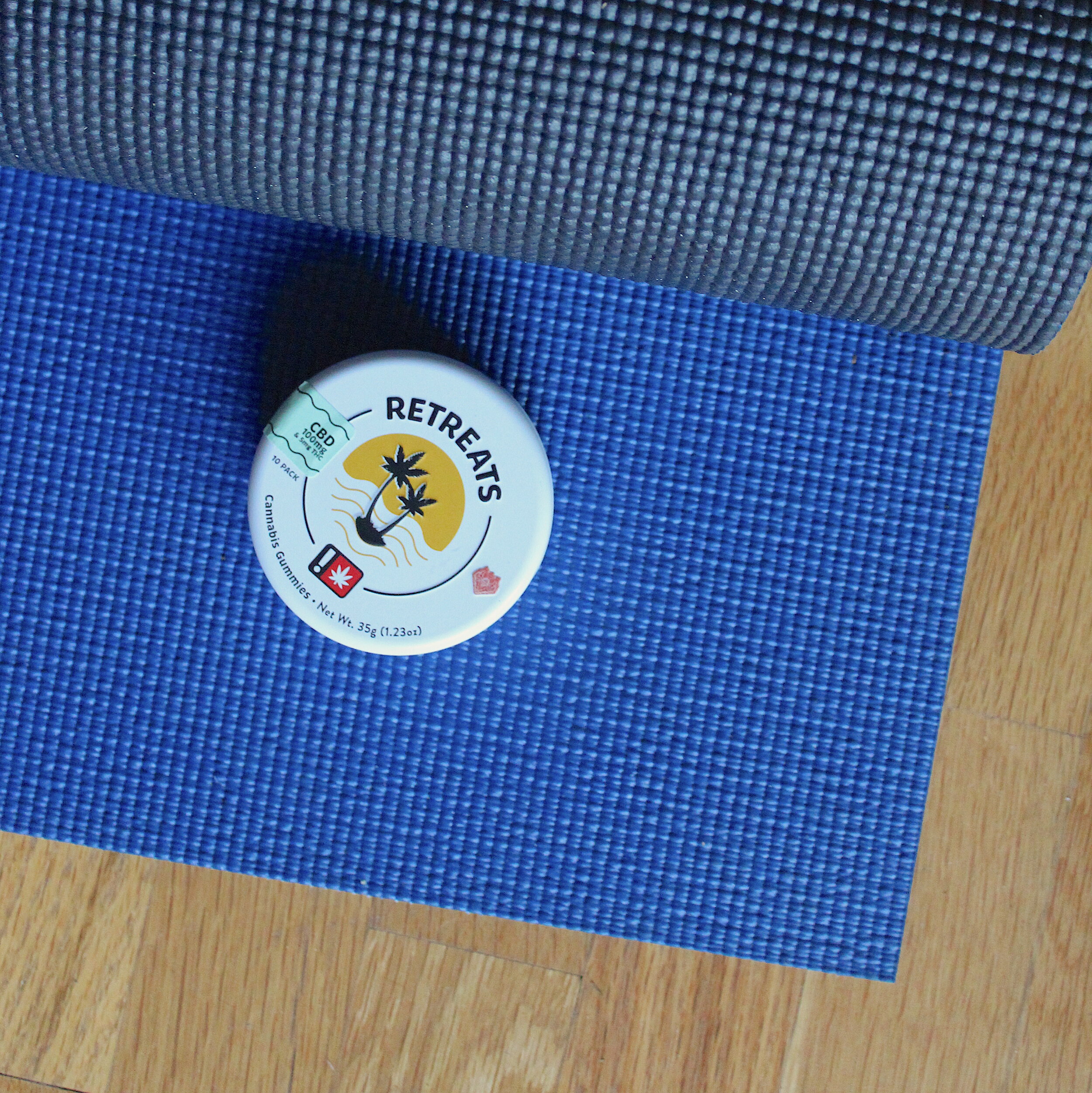 CBD Retreats Gummies
Strain: Corazon
Farm: Yerba Buena
Corazon returns to our kitchen again and again, because it's powerful, yet still keeps the mood mellow. An ACDC cross, Corazon is a heavily CBD-dominant strain developed by Yerba Buena, and was honored as Best Indoor CBD flower at the 2017 Oregon Cultivation Classic.
Our CBD extracts are always derived from cannabis, not hemp, using our whole-plant extraction process. This means each Corazon Retreat holds roughly 10mg CBD and 0.3mg THC. You won't feel any intoxicating effects from the THC, but the impact of the multi-cannabinoid gummy is undeniable.
Yerba Buena Farms sits up north in Hillsboro, just outside of Portland. A beautiful indoor/outdoor farm that's Clean Green Certified and emphasizes an employee-centered operation. Yerba Buena worked with Retreats on our very first farm collaboration back in 2016.
1:1 Retreats Gummies
Want a stronger effect than our CBD gummies, but with plenty of CBD's benefits? 1:1s are made for you! Blended from two strains in an equal ratio, these gummies will always have 5mg each of THC and CBD.
1:1 is our best-selling gummy because it's adaptable, balanced and an all-around favorite. The infusion is made by pairing our current CBD strain with one of the above mentioned THC strains on our menu. The combination always wins hearts for creating consistent, joyful memories.
Whether you're working out, focusing in, flowing playfully or kicking back, our goal with Retreats' many varieties is to offer you a multi-faceted vehicle for whatever kind of adventure you seek. It's up to you! Enjoy these craft farm collaborations, and stay tuned for new strains releasing seasonally.